Why I Left My Retail Role to Solve Asset Protection with AI Technology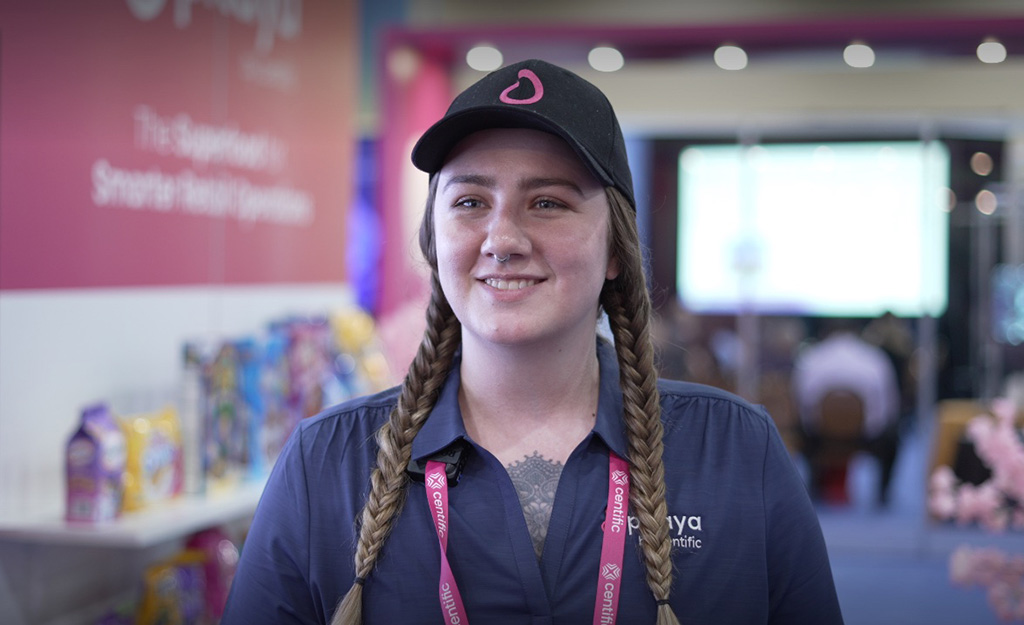 When I joined the world of retail at 18 years old, I was immediately fascinated by the concept of loss prevention (LP).  As a sales associate, I worked closely with the LP team daily, and eventually caught on to the many ways a salesperson's efforts could support the LP team. I found these efforts fit my brand of awareness and interests far more than sales did, and quickly realized it was a world I craved to be a part of. It took me eight months, and four separate job interviews to finally transition from sales to asset protection (AP). I was ambitious, hungry for knowledge, and felt a certain sense of empowerment and purpose. Little did I know the career I believed I was starting would carry me to places I could never have fathomed.  
The Start to My Career in Loss Prevention
At just 19 years old, I had finally accomplished my goal of entering the world of loss prevention. I could see the future in my mind's eye: I was in for years of dedicated work, mental fortitude, and what I perceived as adventure. My destination? Leadership. My home store was in the heart of Downtown Portland, and needless to say, no amount of corporate training could prepare a person for a day in the life of a Loss Prevention agent in such an environment. In just my first day of onboarding, I witnessed a handful of events (both expected and unexpected) that demonstrated just how little I understood about the world of Loss Prevention. I remember getting home that night feeling a sense of stubborn resolve.
As the years went by, the number of death threats, overdoses, and violent escalations I encountered wore on me. Loss prevention was the hydra of the retail industry dressed in a suit and tie with a nifty little badge to make things official. The threats were everywhere but nowhere I was, so it was difficult to know the "when, how, and why." It was a similar pattern: External theft, internal fraud, observe, detain, report. My days were fraught with incident after incident and my nights full of trying to unplug that part of my brain that walked through the world looking for the next concern to face.
Flash forwards a few years, an opportunity to rejoin the world of Asset Protection (AP) came knocking, I was relieved and little excited to get back to what I was good at. I said to myself, "Hello, old friend, let's make this work again." My ambitions were back, my morals felt intact again, and I thought I would move past the stress of it all because there was real change and realistic expectations to meet.
The thing I didn't realize was that even though the tools I was working with were more malleable and effective than ever, it did not change that I was out there, on the grounds, facing incident after incident in the heart of the city and all that that brings. Overdoses still happened, death threats still came, and the safety of myself and others was constantly in question. If I was one place, the threats were taking place everywhere else, and there was no way to anticipate the when and how of it all. Burnout was quick to come, and stress was my neutral state of existence.
A Transitional Pivot with the Same Passion for Asset Protection
I have an immense capacity for respect for those who work in asset protection. Ten years later, I'm working at Centific to solve the same problems of yesteryear with a renewed sense of assurance I'd have thought unachievable. Here, in the world of technology, AI is brimming with the same sense of potential I see in myself, and I know in my heart I have found my new home: solving problems is what I wish to do, and Centific has allowed me to do so.
You might ask, how exactly could AI solve any of that, author? And it's a good question. A younger, greener Abi would wonder the same, but I know now what I didn't then and that is that you can't be everywhere at once, but your cameras can help it feel as though you are.
Addressing Retail Industry Challenges with Pitaya
Centific's Pitaya platform disrupts the way retailers think about loss prevention as a whole. Instead of tracking which associate is making the most recoveries, or pulling the most internal cases, computer vision AI can fill in the gaps that any amount of training and support couldn't for me. Retailers can leverage real data, receive in-the-moment alerts, and track recoveries with ease and a certain level of efficiency unlike ever before. Not only can this technology streamline an AP department's efforts, but it can provide your team with a sense of assurance that they're not missing a thing. Be it safety, theft, fraud, or even customer satisfaction, the technology Centific has designed can help people feel that their effort makes a difference.
So here I am, again straddling the line of problems and solutions in the world of asset protection. And here I am, with the same sense of exhilaration as I stare the world in the eye, knowing I can make a difference.
I always love connecting with colleagues in the industry and hearing about their experiences, too. Feel free to connect with me on LinkedIn but also please send me an email if you want to learn more about Pitaya.AI so I can schedule a demo.